13 enero 2021
Financial risk management and maneuvers in changing renewable energy sector
When you start thinking about a new investment you shall take into consideration several risks that you may face. Investing in renewable energy in Poland is nothing different in this matter, however it has its specifics. Some of risks you can mitigate but many of them are beyond your full control. Energy sector is being considered as a matter of national importance and renewable sources of energy can´t compete yet against fossil fuels (although onshore wind and solar are starting to be competitive). All that makes this sector very sensitive on politics decisions which often are unpredictable.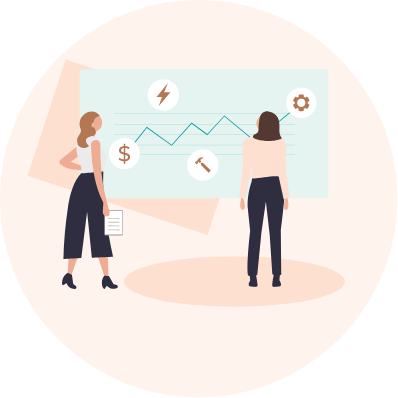 Are quantifiable truly so quantifiable?
Let´s have a quick reminder of these risks and how they can show up during investment process using following risks classification, simplifying and omitting operational risks.
FINANCIAL RISK TYPOLOGY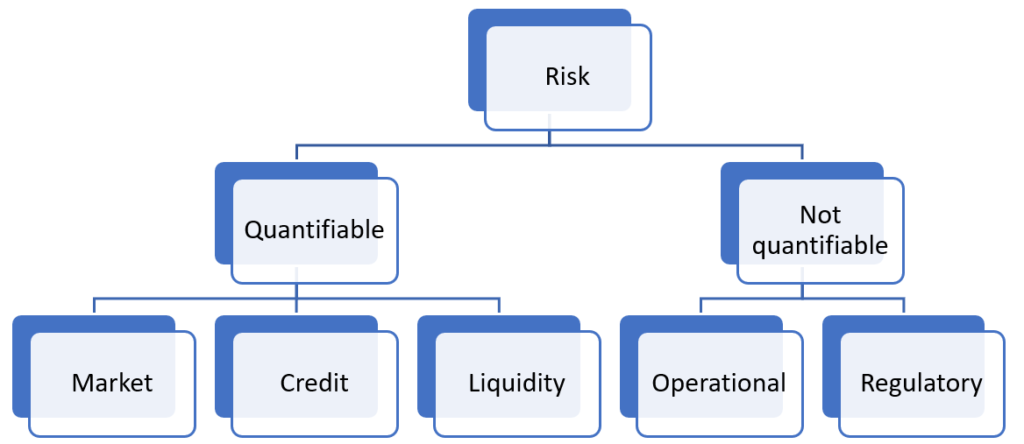 This classification looks quite uncomplicated but is it really so simple?
As market risk prices, exchange rate or interest rates can be mentioned. If you want, you can reduce this risk by signing IRS (in the past bank would most likely oblige you to sign it together with credit agreement) or FX swap in order to secure the exchange rate for the acquisition of wind turbines. Actually, if you were building your project 10-15 years ago, you would also have to sign a PPA (Power Purchase Agreement) and CPA (Certificate Purchase Agreement) in order to secure your incomes, but it´s not so easy anymore. And even if theoretically we can quantify this risk, it is so dependent on political decisions that it should be considered also regulatory risk. Nowadays PPAs only will assure the offtaker of energy but not the price anymore. Although investing in new renewable installation is currently related more to auction system and not green certificates, it is easier to show the influence of political decisions through the history of GC prices.
IMPACT OF POLITICAL DECISIONS ON GC PRICES AND THE SECTOR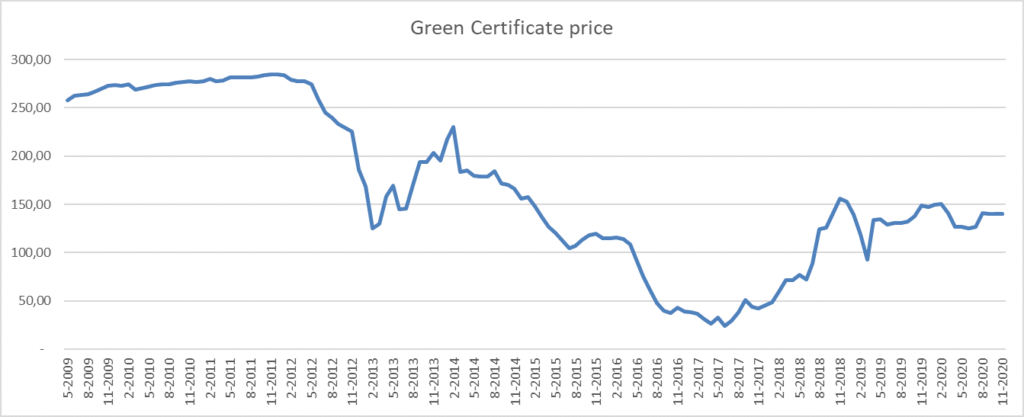 There is no need to be an analyst to see the collapse of the GC prices during first quarter of 2019, some rumors appeared around new mechanism related to the substitution fee (and directly to the GC prices). We can easily identify this moment on the curve. Luckily introduced in Poland in 2018, Auction System gave so needed stability to the sector, as winning an auction assure stable level of revenues for the investor.
Other worth being mention big turmoil took place in 2016 and 2017 due to the Distance Act (July 2016) and new regulations related to the much higher Real Estate Tax from Wind Turbines (changed incorrectly, due to the Tribunal Constitutional sentence, again in mid-2018 with effect from January 2018, yes, we still don't know who will pay for this mess).
Renewable energy investments are considered to be capital intensive, that is why its realization is mostly based on the Project Finance, which means long term (15-20 years) debt, paid back from the cash flow generated by the project. Prolonged work on the Renewable Energy Law in Poland, drastic variation in its directions and finally change of the ruling party caused lack of interests from the bank in financing new projects during years 2013-2018. Politic and legislative instability is very bad friend of credit risk and banks. Fortunately, development of renewable projects gained speed since 2018, as the winner of the auctions can prepare business model for the financing, based on the secured incomes. Auction System also cause cost pressure as only the lowest prices can assure the winning.
What renewable sector needs to achieve the independence?
Renewable energy becomes cheaper and cheaper, especially onshore wind but also solar plants become much more competitive and, in order to avoid exposure on political risk, new sector and possibilities are being developed. Social awareness of the need for the change of the energy model puts a pressure on the companies. Although polish legislation still needs some improvement, there are already companies like for example Orange Polska S.A. that dared to sign corporate PPA as one of the initiatives to lower energy carbon footprint. Green energy is becoming self-sufficient and not so exposed on the political decisions anymore.
During 2020 Polish government informed that new renewable energy law is being prepared. One of the changes, that renewable energy sector is awaiting, refers to 10H rule. Easing this restriction will make possible development of the wind farm projects so needed in Poland for achieving emission reduction as of 55% in 2030 as part of EU´s climate policy. What green energy sector needs are clear, possible to apply rules and stability and it also refers to the extension of auction system in Poland.
I personally also think that what Polish society needs is a green education, access to reliable information and politicians that support renewable energy, emission reduction and energy sector transformation.
Karina Lembowicz
Tundra Advisory